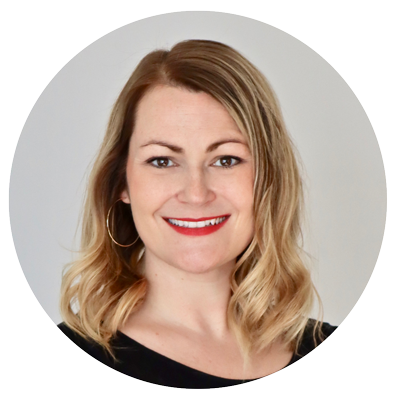 Over the course of the past year, I've been writing to you about standing in your own worth, your truth. I've taken you down many paths in the forest of life and shared both challenging and joyful paths that I have walked down. Through writing to you about personal experiences I have healed and still seek to heal further. Life is full of encounters and experiences that can deliver this; for us to hold each moment of being human in our hearts to live a life of freedom. 
What I haven't written to you about in detail is my career and the work that started my journey. This past week I was recertified by Board Certification as a Behavior Analyst for a fourth time marking a decade as a BCBA. This summer I will celebrate a decade as a BCBA entrepreneur as the owner of Instructional ABA Consultants. It was emotions and injustice that brought me to my career and success. This week I'd like to share my professional journey.
Starting a Career Helping with ASD
My work in the field of autism began fifteen years ago when I was obtaining my bachelor's degree at the Ohio State University (OSU) in human development focusing on early childhood. I was curious about how environments shaped the developmental outcomes of children. During my time at OSU, I worked in their preschool program and was a home-based therapist for two children with autism using applied behavior analysis (ABA).
This was back in the early 2000s and in both cases, the children were accessing services but their ASD symptoms were not being treated. The ABA program I was working under was state-funded and both children I worked with had high levels of physical aggression. Neither child had a treatment plan that actually alleviated the aggression. I was passionate about the kids and knew from my undergraduate work that environments mattered. In the fall of 2009, I began my master's degree in Applied Behavior Analysis at The Chicago School of Professional Psychology.
My choice to begin a master's degree stemmed from a desire to understand why aggression, as well as other aberrant behaviors, occurred in children. I also wanted to understand how applied behavior analysis treated autism symptoms in early childhood. During my master's degree, I worked as an early childhood line therapist and joined the Illinois Crisis Prevention Network (ICPN) as my internship. I had to work during my degrees to pay my bills and at the time was focused on nothing outside of my career. I was thirsty to learn so I could create change for children.
Working at the ICPN
As I began working on the ICPN I was introduced to adults with mental illness and developmental disabilities. I quickly fell in love with the population and saw how lack of access to quality treatment affected their lives. In spending the first five years of my career focused on children I had never really thought about where they would go when they grew up. I had never thought about the adults with disabilities who had never gained access to care as children themselves. Most of the adults I served at the time had been raised in state-run institutions. Through my work with the adults, my eyes were opened to not only what happens immediately with small children with autism who do not have access to care, but also what can happen in adulthood.
During my time at the ICPN, I worked to gain my associate certification first and followed it up with BCBA board certification. I was given the opportunity of a caseload of clients (from children to geriatrics) who needed immediate crisis support; first under supervision, then as my own caseload. During this time I was wildly in love with my job but fiercely angry at the lack of care my clients received.
As a young woman, I cannot tell you the number of parents' hands I held as we talked about their child's (young or adult) experience that led to a crisis. The stories they told me both broke my heart and filled me with a fire to change their experience. Time after time the constant theme that led to a crisis was lack of intervention due to either a lack of funding or an unethical & uncaring therapy team. I worked with each client and family to stabilize their loved ones from crisis to community-functioning. Without access to outside care of the crisis team, success was usually not sustainable.
Changing the Game
In 2012 I decided to change that. I had met my own personal mission to understand aberrant behaviors and the impact of the environment on childhood development. Now, I know through science that the environment is the key predictor of outcome. I also knew that applied behavior analysis provided a scientific approach to at-risk symptoms of autism as well as behaviors.
With my own hands, through applied behavior analysis, I was able to change the outcome of lives for the better. I wanted to open a private practice that used these skills to close the gap in services based on funding sources. I also wanted to challenge my field ethically to create a place where all of our clients received quality care. A decade ago this was not the case. Even today ABA has mountains to climb regarding regulating quality care for all families.
It's been a decade since I sat for my boards and I still have a fire burning in me fueled by what our science can do to help serve clients who otherwise would not have access to therapy. I went from just me to five locations, across three states, with a team of professionals who have the same passion. Each day I wake up knowing that we (not just me) are creating lasting change. Learning to run a company is for a different blog but as a BCBA I know I have a decade to be proud of.
To the next decade of service. Wherever we may go.
Xoxo,
Jessie