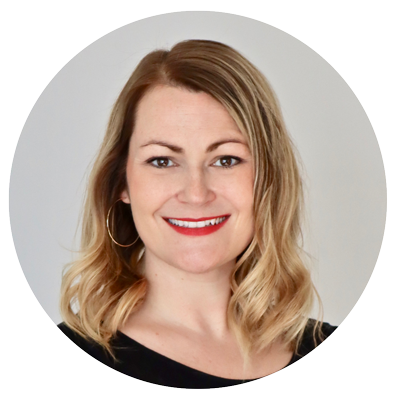 Over the last few weeks, I've written to you from a more personal place than usual. My intention in writing these pieces of my story is to share my humanity with you. As human beings, we all go through trials and tribulations. We all have hardships. And we all fall down but rise to stand tall another day. The last twenty or so months have been challenging as a society and the world has certainly not been hardship-free, even before COVID entered our worlds.
Mitigating Damage from Outside Noise
This week I'd like to write about the noise of the world, including the noise that has surrounded me, and how to differentiate noise from the truth. When I say the noise of the world I'm referring to Brene Brown and her reference to the warrior's ring featuring Theodore Roosevelt's speech.
Remember that Brene teaches us that the noise from the stands (the outside world) says nothing about our worth and that worth is inside each warrior dusting the blood from their knees to fight another day. In my observations over these past 20 months, and speaking honestly since our last administration took office, the noise from the stands seems to have increased in volume. At times the roar of the crowd can be deafening. 
As someone living with PTSD, noise in and of itself can be challenging for me. When that noise is coming from others, it may not hurt my ears but can hurt my heart. Do you all remember this little ditty as a child; "Stick and stones may break your bones but words will never hurt me"? Yeah, me too. It's a bullshit ditty if that's a thing.
What the ditty should go like is "sticks and stones may break your bones but words can break your heart." We as humans are not immune from the painful words of others and those words can make us question our own worth. It's painful to realize that when others say unkind words (and worse) that there is a subset of people who choose to behave this way intentionally. These are the people making noise in the stands.
The Worst Part of the Crowd
The intentionally hurtful people in the stands seem to believe that by pointing out the imperfections of others that they are somehow pointing out their own perfection. That is to say that if they can be loud enough about how their belief system, sexual identity, race, gender, and the like is perfect that maybe, just maybe, it means their own, differing lifestyle is better than yours.
This may have made sense tens of thousands of years ago; classifying each other by how they looked and behaved. This allowed our ancient ancestors to know who was in their tribe and who was an actual threat. Yet as language and thought developed, currency also developed, and all of a sudden these cheap shot demographics became a sorting of worth. You need not look further than slavery and the treatment of women or look into the holocaust as societal examples for the danger of this type of behavior. 
At a societal level, in a power-over dynamic, fear is necessary to keep the power in place. Teaching people to fear other people is very simple to do: just sprinkle in judgment, divide a few resources you say are scarce, add a God of your choosing, and tada! you have power. This is also bullshit, yet remains very real for a lot of people today.
Power & Control
Personally, I've always hated power-over dynamics used for power and control. Using resources to restrict others fires up my soul up like nothing else. Using both covert and overt differences as the fuel to feed this power is the match before the gasoline that starts the fire. For those of us who refuse to use a power-over approach and believe in our bones that humanity is equal, deserving a life with choice, a life with resources to live day-to-day encounters can be maddening.
Also, personally, even as a woman I have never felt this attempted power-over as closely as I have this past year. I have been told hideous things from my father's family regarding women and their "God."  I have heard messaging from almost every person in the legal system to not fly my "feminist flag," in our country courthouse. I have even faced the local football team head-on about racism in regards to my son. 
The words I have heard from others in the stands this past year have been ugly, to put it mildly. It took me almost a full year to realize the noise from the stands was not real but my worth is. I have stood in the ring, dusting blood from my knees, and forcing myself to face the hate but not using it to fight. Hate begets hate.
Stop Listening to the Noise
Here in the US, we've been struggling for over a year, but it's been a lifetime for so many others. My son surely did not have his first encounter with racism on his freshman football team. I've been questioned as a woman countless times even before this past year began. And people in "power," have been using others for personal gain at any cost (including human lives) for centuries. Yet outside of this power-over dynamic is a power within with a different dynamic. A power that demands that all humanity is treated equally and deserving of respect. A power that tells us that no matter how loud hate is, love can overcome it.
So which will you choose? Will you choose to continue to section off pieces of humanity based on what they believe, how they look, or if you feel you can gain control over them? I certainly hope not. I also certainly hope that if you are choosing not to use power-over, you are using power with and standing up for your worth, as well as the worth of others. 
We are brothers and sisters. We are more alike than we are different. If you ever find yourself in the stands, adding your anger to that of the crowd, know that you can stop, walk to the ring, and help your sister stand.
Xoxo,
Jessie