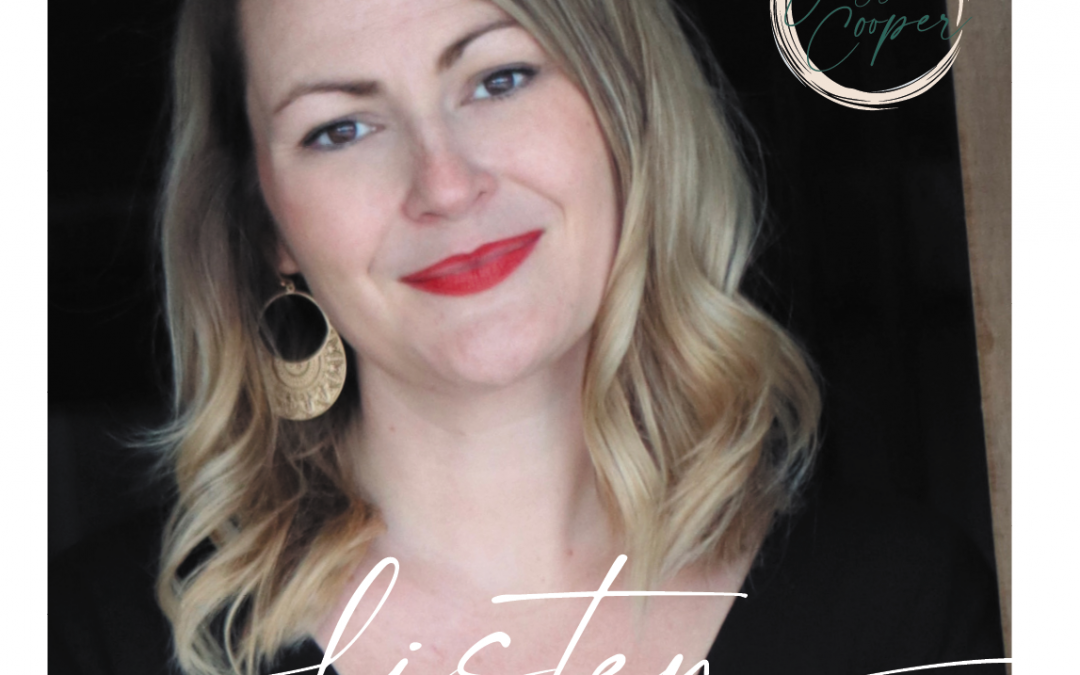 This past weekend I celebrated the 10th Anniversary of Instructional ABA Consultants. 10th! It is hard to believe that a decade ago, with no business experience whatsoever, I founded this company. A decade ago I was 25, clinically talented, and pissed as hell that my clients with state funding were not able to access services.
I celebrated our 10-year anniversary by walking into our Oak Lawn clinic and meeting the first Medicaid client in our company on his first day of ABA therapy. A decade later we are still on a mission to provide access to care across funding sources. The difference (among many) is that a decade later I stand with my work tribe leading together; it is not just me anymore. It's us building my business.
There are many times I look at myself in disbelief.  It's hard to imagine that fresh out of graduate school with a new degree and passion I would be able to forge my way into the creation of my company. At the time I was fearless. I simply saw that there were thousands of individuals with autism and disabilities being denied care in Illinois because of their funding; medically necessary care. Money, not humanity, was making the decision for them.
Life Changing ABA Funding
As a clinician, I knew that applied behavior analysis was/and is life-changing. It is a science that seeks to understand why an individual has a barrier to learning & communication and can use maladaptive behaviors instead. Each client I worked with before founding Instructional ABA Consultants had something to say and the science of behavior analysis gave me the tools to listen. 
The tools to listen to a child who was non-verbal but wanted to speak. To listen to a blind man and hear he was hitting others because he was scared when they approached him from behind. To listen to an adult with autism who routinely hit his peers because his feet hurt and he needed new shoes; he was in pain. And tools to listen to the parents who had willingly signed their children up for residential care only to find their children malnourished, abused, and traumatized. To hold all of their hands with care and kindness while offering them treatment that worked. 
Yet this treatment was short-lived. When the crisis ended and our team was discharged the treatment program ended. The clients were left to live a life without ongoing care, their parents at the mercy of a system without the type of therapy and care their children needed. What might have seemed impossible to others seemed so simple to me. These families have state funding, I have a license and the science they need. Why not just put the two together? That is exactly what I did.
Making Positive Changes Yourself
In the beginning, Instructional ABA Consultants was just me and a caseload of perhaps 20 clients. I knew then that I would have to learn about how to scale my own services by building an organization that had my mission at its heart and the science implemented correctly. These past 10 years have been a journey. I have learned more about myself and how to run a business than I ever thought possible. I can tell you more someday I'm sure. But for now, the most important thing that I have learned is that as a leader listening can never stop.
The key to positive change, whether it be for a client or for the capacity of the organization itself, is just that; listening. The systems and clinical programs surrounding both the organization and the clients should always have the needs of the clients and employees at the forefront–at its heart. I have been lucky enough to have built a leadership team whose hearts emulate the mission of IABA (and people who are easily smarter than me). They also know that listening first and then creating is the foundation to our success. All of their incredible skills are used daily because of this culture and a decade later I sleep with a full heart knowing that hundreds of clients are served in the same capacity they were when I was doing it myself a decade ago. 
Fighting for Basic Needs
To top off my celebration, after a good margarita, I watched "Crip Camp" on Netflix with my partner. It is a documentary about the development of the Americans with Disabilities Act and the incredible leader Judy Heumann. The documentary begins by talking about Camp Jened, which ran between 1951-1977. It was a camp for disabled teenagers that created an environment where they were treated the same as their abled peers. It was a place where they were allowed to be regular teenagers and have their voices heard. It's heartbreaking but also true that this was not their experience outside of the camp. 
Following her time at the camp, Judy Heumann became an activist who ultimately not only got the ADA enacted but also implemented. In the film, when asked how she did this, her response was simple, "I listened to the stories of my fellow Americans with disabilities without question; if they told me about their experiences I knew it was true."
That right there is it. I'm a small fish in the big sea of life but if Judy could pass the ADA Act and over 60 years later I could start and successfully run my company by simply listening, then I know that this is a tried and true method of change. I look at our local news each day, as well as my own experiences, with a bruised heart. I am hurt by the loss of humanity in the systems that suppress us. I do not have words to describe my grief for the darling ten-year-old girl who was raped and now is part of the national focus of hate and questioning. This is not the way.
The way to rebuild our world and the systems that support us is not by challenging the experiences of our fellow human beings. The way to build just about anything is to listen. Listen, believe, and do something. Even if that something is just to make your small corner of the world a better place.
Xoxo,
Jessie Cooper