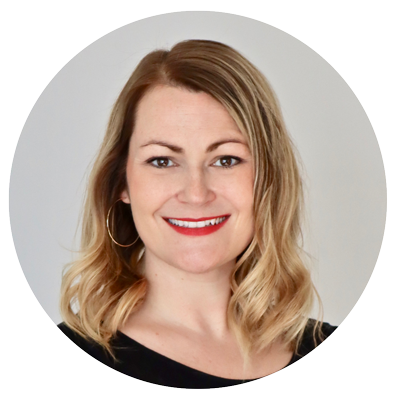 Last week I wrote to you about integrity and my own personal experience in being unwilling to bend as a woman. I spoke about my experience not only as a businesswoman but also as a woman who has left domestic abuse and is walking through divorce. That, in my unwillingness to bend, I have had to grow a tougher skin in order to stand my sacred ground. That skin, or cloak if you will, represents my boundaries. My boundaries are how I protect myself, my work, my children, and my soul. My boundaries are also what shame has told me to ignore and each time I did I lost myself. 
In writing to you about my unwillingness to bend, I also wrote to you about society's general expectations that women should be docile and accommodating. That from a young age we are taught to put down what we actually need in order to please another person (males, teachers, adults, authorities, etc). With this social conditioning, there are no lessons on protecting your own worth, needs, and desires, leaving boundaries as never a topic that is never discussed.
Setting Boundaries Isn't Selfish
For an incredible amount of time, I thought that boundaries were selfish, that when I placed a boundary on someone else who had a need or request I wasn't serving humanity. Each time I placed a boundary and received backlash I measured my own worth against it. I thought that somehow my boundary was denying another person what they needed. It wasn't until my experience leaving domestic abuse that I learned how life-saving boundaries are.
Just as many women are coming to find out that self-care isn't selfish (I'm sure it's a hashtag somewhere), I discovered that boundaries are also not selfish. In her work surrounding shame Brene Brown teaches us through her research that boundaries are actually compassionate. Compassionate to ourselves and the person with who we are setting boundaries. Boundaries tell us what we are willing to do in alignment with our own values (and person) and what we are not willing to do.
When a person does not respect boundaries it is not a reflection of the worth of the person setting the boundaries, it is a reflection of the person pushing your boundaries. Over the last year, I have learned that people pushing boundaries are expecting their happiness and "power," to come from another person. Neither of these things can be true.
Boundaries & Happiness
You see, happiness is a choice we make. It is a sacred emotion that lives in our own hearts that only blooms when we remain true to ourselves. Without knowing what makes our hearts glow warmly it is impossible to know what makes us happy. Without knowing what can harm us it is also impossible to be happy. Boundaries are a lifeline to our happiness and hearts. They protect our souls.
Control is a perceived human condition, when we seek to control another person or outcome we have lost trust. We have decided that the world is hostile and that people cannot be trusted. That we must control the enemy, who is taking away our happiness so that our life can be fulfilled. Control over another human being is always about taking and never about true happiness.
As a woman, a business owner, and a survivor I have lived in both of these worlds for too long. Thinking it was somehow my job to make others happy before myself. Thinking that when someone wanted something from me (personally or professionally) it was my job to give it to them. In the biggest lesson in my life, I learned domestic abuse breaks your boundaries in a way where you lose yourself. Gaslighting was a constant theme in all of these scenarios, scenarios that were telling me I was crazy when I did not give in. 
Here is what I have learned to be true in a year of healing. Boundaries are a lifeline. Whenever you do not know what to do, how to respond, or who to be in a relationship with, consult your personal values. Then, after you truthfully consult your values, you can insert a boundary. When you insert a boundary that is aligned with your values you will be at peace even if others are not. When others tell you they are uncomfortable because you have drawn a line in the sand you will be strong enough to withstand it. You will be strong enough to know that being at home in your own heart is all the strength you need. 
Start Setting Your Boundaries
I have a list of boundaries I lean on now. If you don't know where to start with boundary-setting, feel free to use a few as you put these lifelines in place for yourself:
I will not make an excuse for harmful behavior

I will not excuse my own harmful behavior 

My children and I come first

I will not go against my personal values or needs to please someone else

I will not be involved with someone whose words and actions do not align with my own

I will not be in a relationship where I am not cared for, loved, and respected
 Xoxo,
Jessie